Hawaiian Language: Words And Phrases To Know On Your Trip
Did you know that the state of Hawaii is the only US state where English is not the only official language? The Hawaiian language, ʻŌlelo Hawaiʻi, is a Polynesian language of the Austronesian language family that takes its name from Hawaiʻi Island aka Big Island. Some would argue that the local dialect known as Pidgin is the third unofficial language.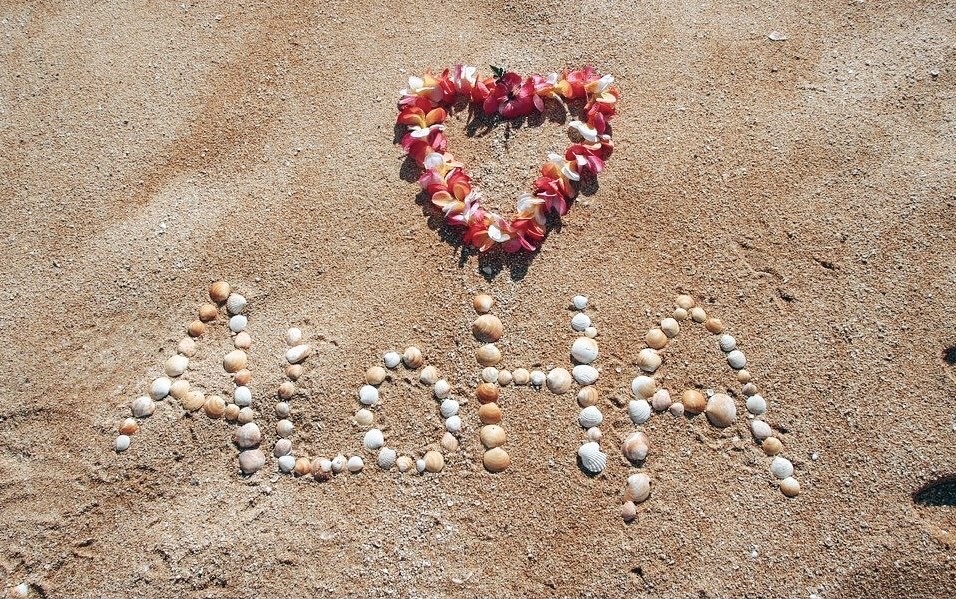 Of course, you do not need to speak Hawaiian (or Pidgin for that matter) to enjoy Hawai'i. English is very widely spoken. That said, most of the names of towns, streets, places, and scenic sites are in Hawaiian. Learning a thing or two can greatly improve your pronunciation and reading of Hawaiian words. This in turn will improve your island navigation skills and ability to communicate with locals about the island or ask for tips and directions.
There are only 12 letters in the Hawaiian language and pronunciation may be somewhat trouble some for a native English speaker (for example W is pronounced like V). However, as with any foreign language, a little effort goes a long way. Local residents really appreciate visitors respecting - and acknowledging - that English is not necessarily everyone's default in the Aloha State. (Fun fact: due to the history of immigration there are over 100 languages spoken in Hawaii today!)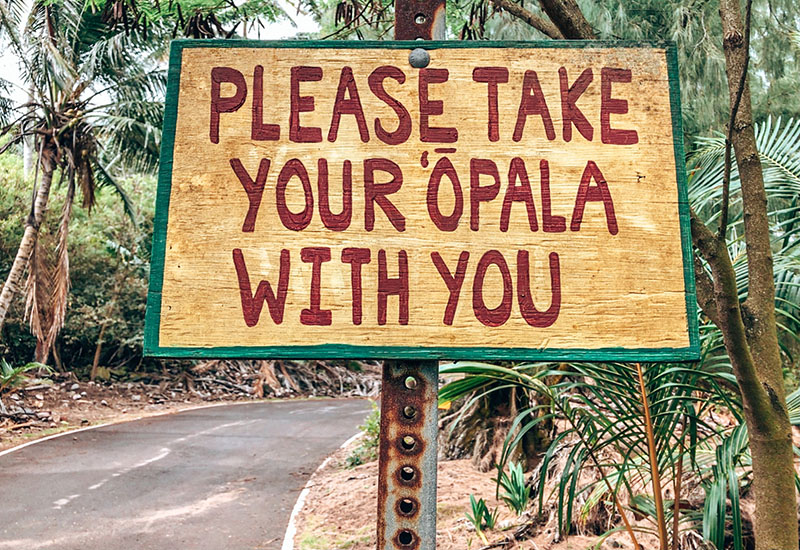 We've put together a list of words and phrases you will likely come across on your trip to Hawaii:
ALOHA - hello, goodbye, kindness, love

MAHALO NUI - thank you very much

E KOMO MAI - welcome

ONO - delicious as in ono grindz, also a type of local fish

KANE / WAHINE - men/women e.g. in restrooms

KEIKI - children, e.g. keiki menu in a restaurant

MOANA - ocean

MALAMA AINA - take care of the earth/land

KULEANA - responsibility, common good, e.g. it's our kuleana to look after the turtles

OHANA - family

KUPUNA - ancestor, elderly

POKE - to cut or cube, also the name of the traditional cubed fish dish

KALO - taro, revered local root plant

KAPU - forbidden, e.g. on sacred heiau sites (gave origin to the word taboo)

HONU - turtle

KOKUA - help, e.g. please kokua keep the beach clean

LANAI - patio, terrace

A HUI HOU - see you soon, until we meet again

KAMA'AINA - native Hawaiian or local resident, e.g. kama'aina discount

HAOLE - visitor, outsider, foreigner

MAUNA - mountain, e.g. Mauna Kea, Mauna Loa

PALI - cliff, e.g. Na Pali Coast on Kauai

HALE - house, often seen in B&B and Airbnb names

KAU KAU - food

PAU HANA - after work, down time, happy hour

TILL PAU - till gone/sold out, e.g. bakery open till pau

KOA - warrior

PUPUS - snacks, appetizers, e.g. pupu platter

LANI - sky, heaven

MAUKA & MAKAI - inland and seaward, e.g. when giving directions

OPALA - trash

ALI'I - royal
We hope this help make your interaction with Hawaiian culture a little easier and more satisfactory! Let us know what other words and phrases we should add to the list in the comments below!
Mahalo nui loa!