Fruit To Try On Your Hawaiian Vacation
It might be hard to believe that tropical fruit didn't always thrive in Hawaii. The truth is that if we were to eat only native foods endemic to the Hawaiian Islands, we would essentially be eating fish and poi for breakfast, lunch and dinner.
When Polynesian voyagers docked in 400 A.D., there were very few ingredients available beyond that. Once they decided to settle in Hawaii, they loaded their canoes with edible and healing plants. They are believed to have brought five types of fruit: noni, breadfruit, coconuts, mountain apples, and bananas.
In 1778, with arrival of Captain James Cook and Europeans new varieties were introduced. But most of Hawaii's exotic fruits were planted after 1835, as a new era of sugarcane plantations began. Naval officers, as well as horticulturists, brought their favorite varieties from around the world.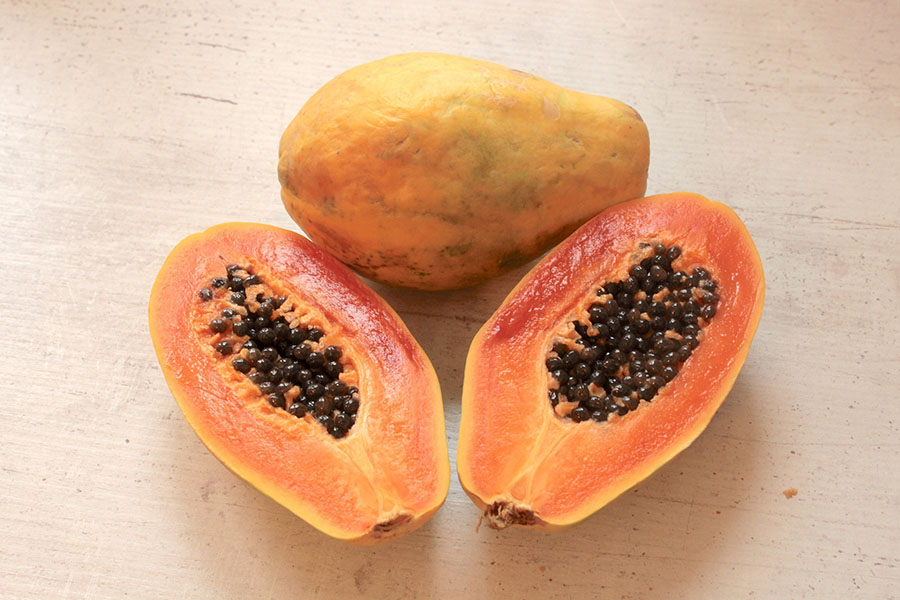 Fruit to try on your Hawaiian vacation:
Strawberry papaya, rainbow papaya, guava, pineapple, starfruit, lilikoi (passionfruit), mountain apple, local mangos, ulu (breadfruit), apple banana, dragonfruit, lychee, egg fruit (also known as canister), star apple, mangosteen (if you're in luck!), soursop, rambutan, jackfruit, noni, sapodilla, and of course fresh coconuts!
Depending on the season you're visiting you will find a selection of the above at your local farmers market. Except noni - this superfood can be found either growing in the wild across the Big Island or in form of juice in local health food stores.
There's a market somewhere every day of the week, any time of year, because Hawaii temperate climate enables farmers to grow year-round. Believe it or not, Hawaii has four distinct seasons, all of which produce different types of tropical fruit.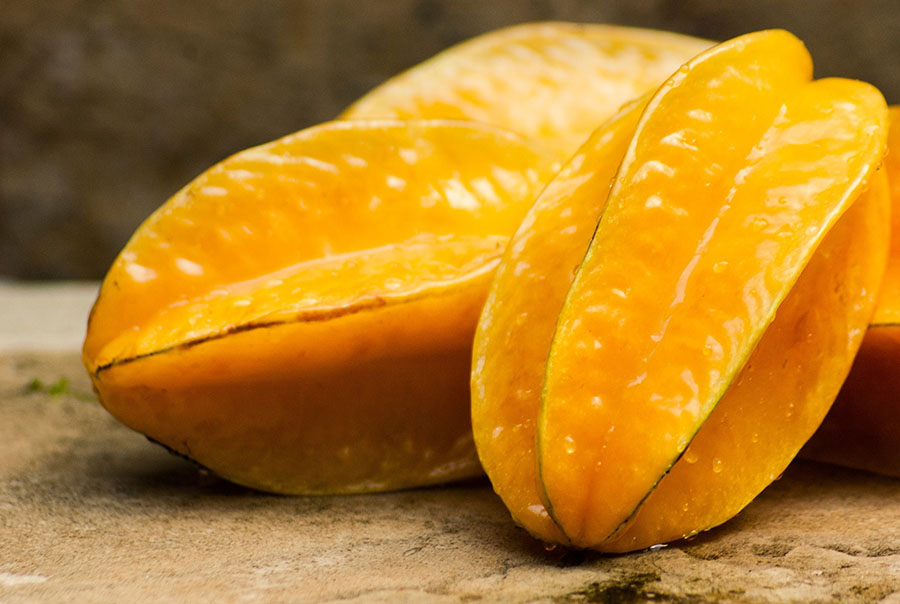 Best farmers markets near Volcano Eco Retreat:
Hilo Farmers Market (most vibrant and also most tourist oriented, best for pictures)
Maku'u Framers Market (Sundays only, food trucks, often live music, very lively and fun, 2$ parking, 8am-2pm)
Kinoole Farmers Market (it's where Hilo residents stock up on their produce for the week every Saturday morning from 6:30 till 11am)
Hilo Coffee Mill (Saturdays till 2pm only, small and quaint)
Keaau Farmers Market (most low key and local residents oriented, not the best for pictures but offers a very good seasonal selection of produce, open every day, you can find it tucked away behind McDonalds in Keaau)
Like all exported fruit, exotic Hawaiian produce is harvested early and exported to grocery stores across the mainland and sometimes abroad. The taste, texture, and smell of imported pineapples and papayas do not compare to Hawaii's tree-ripened tropical fruit. So even if you're not a fan of those papayas bought at your neighborhood grocery store, be sure to give Hawaii-grown fruit another try while you're here.
Enjoy exploring and sampling Hawaii's juicy nature's candy! Let us know if you need more specific recommendations for what's currently in season. We're passionate about eating seasonal and we'll be more than happy to help!